Heating And Cooling All-in-one Unit

— LCH Series
About the unit
LCH series heating and cooling all-in-one unit is a kind of temperature control equipment integrating compression refrigeration and heating functions. The unit can keep temperature automatically according to the set temperature and heat exchange without manual switching, easy operation and high-temperature control accuracy. It is widely used in the pilot plant, film making, laboratory, and chemical production.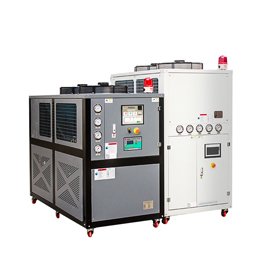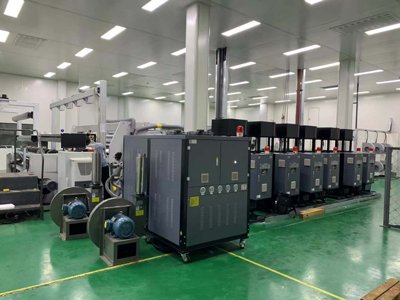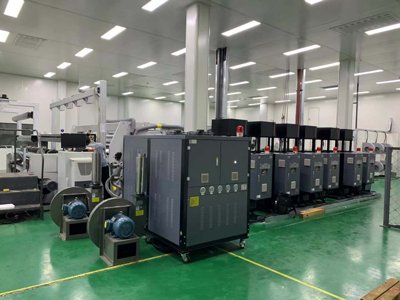 Main specification
| | |
| --- | --- |
| LCH-W Series | -30℃ ~ 120℃ |
| LCH-O Series | -40℃ ~ 200℃ |
| LCH-EO Series | -60℃ ~ 300℃ |
| LCH-DC Series | -100℃ ~ 350℃ |
Feature
Excellent performance and easy installation
Famous brand compressor from Europe and America
Oxygen-free welding method for copper pipe
High efficient evaporator and condenser to save more than 30% energy
Two group of compressor for separately and jointly used (for C-15 and above)
Heating power change-over function
Brands of electrical appliances: Siemens,Omron,Fuji,ABB,Schneider etc
PCB / PLC+HMI control
Perfect safety protection, fault display, low cost for operation and maintenance
Available option
RS 485 communication function for remote control
Power supply : 220V / 380V / 415V / 460V, 50/60Hz
Function security
Reverse phase protection of power supply

H/L switch

Power reverse phase protection switch

Anti-freezing protection

Compressor overload protection

Fan motor overload protection

Failure indicator system

Failure alarm system

Abnormal temperature protection
Short circuit protection
Pump overload protection
Pipe clogging protection
Application
Chemical
Industrial process
Roller
Laboratory
Pilot plant
Specification
For more information, please contact with sales engineer.